3 PS3 Hidden Gems You May Not Know About
There are tons of games that often do not get the critical praise or large following they often deserve, and I found this to be the case with many titles on the PlayStation 3 (I didn't have an Xbox 360!). With the release of the highly anticipated Kingdoms of Amalur: Re-Reckoning remaster coming soon to PS4, I wanted to take a look back at 3 PS3 hidden gems. These forgotten titles not only stayed as hidden gems for the system since their release, but some have even unfortunately stayed exclusive to this system, and maybe even forever. Snag them up for cheap before it's too late!
Folklore
As the game that inspired this list, my adoration for Folklore cannot be undermined. As one of my favourite video games ever, it offers a lot with so many different locations to explore, an intriguing premise filled with mythology-based influences and character designs, and a unique battle system. Folklore progresses through two different story perspectives laced in mystery with its two main characters, as well as two different worlds to explore from the seemingly quiet village of Doolin located on Ireland as the hub world, and its Netherworld Realms, each unique but all extremely memorable (think 2011's Suckerpunch) that still looks gorgeous to this day. In Doolin, interact with the many interesting inhabitants of the village and solve puzzles to unlock more Netherworld Realms.
Folklore offers an original setting and unique battle system not enough gamer's have experienced. Its extremely underrated battle mechanics consist of using the PS3's underutilised motion control to capture a variety of folks in its many different levels to fight for you. Certain folks can only be captured by certain folks, and each folk will have different techniques better used in different situations, from close combat to magic based attacks. Even the main two characters have differing play styles and folks they will encounter, with Keats being a more offensive fighter while Ellen's folks utilize passive or defensive skills.
The excitement in finding and battling a new folk to add to your roster and working out through trial and error which folk it is weak to is just one reason why the game thrives. With a lovely presentation through stunning environments and visual novel styled cutscenes, this game is a wonderful sight I come back to again and again.
For anyone who owns a PS3 and does not have this game in their collection, you are missing out. To this day, I will never accept its poor sales as the reason its sequel was not green lit. It's truly a shame, so give Folklore the attention it deserves.
Faery: Legends of Avalon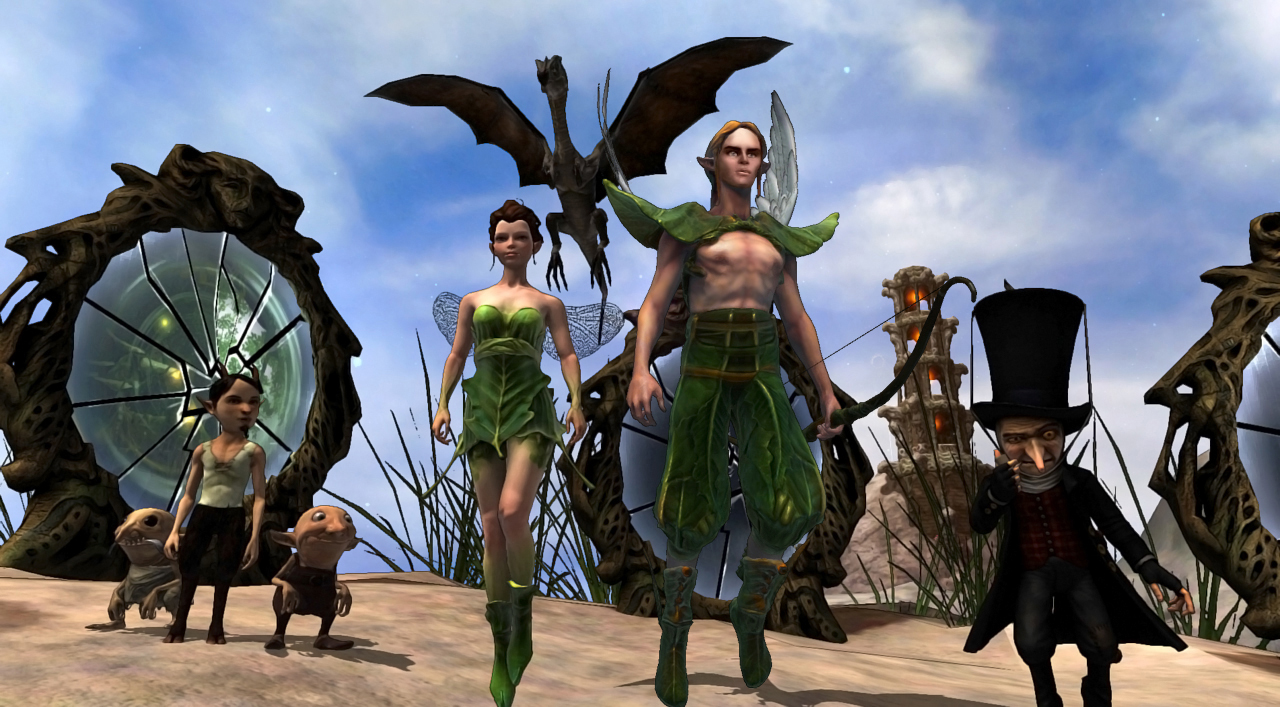 Yet another game I will wholeheartedly recommend but understand that it will not be to everyone's liking. This was the first game by the developer Spiders, who would later create better known titles such as The Technomancer and GreedFall. There is an immediately available to explore big, fantastical world for you to navigate around by flying with your cute fairy wings as your customisable character. I'll say it again, your customisable character! The game even sells itself on being a classic take on the turn-based, role-playing game.
It's a very cheap game that will offer you hours of play time. With mixed reviews and on the easier side of difficulty, it's definitely worth a look if you can appreciate a little gem with certain charms and uniqueness. As a more relaxing role-playing game, this makes for a lovely time to sit back and relax to, and take your time to explore and immerse yourself in this fantastical world. Check it out on not only the PS3 Store, but also Xbox and Steam.
Trinity: Souls of Zill O'll
Unlike Folklore that received mostly positive reviews and reception, Trinity: Souls of Zill O'll fell short with both critics and players, locking its fate into place as a PS3 exclusive. Trinity: Souls of Zill O'll was the only entry of the Trinity series to make it into the West, making it even more of a shame that it was so panned and forgotten. The game provides combat that you can sink hours on top of hours into, getting lost in its vibrant world and mindlessly fun action gameplay.
The most appropriate comparison I can make is with the very best musou titles (appropriate considering its director is Tomohiko Sho who worked on the Dynasty Warriors series and directed Warriors Orochi 4 Ultimate), with the added bonus of being an action RPG, as players can level up your trio and unlock new abilities in good old fashioned RPG style. Players are in control of only 3 characters throughout the story, but each feel extremely fleshed out with deep functionality and different mechanics and play types compared with one another. Its combat shines brightest when effectively using the Trinity gauge to unleash a devastating attack as a team, or pulling off the trickier Soul Bursts. Its slick action makes this an easy one to recommend, deserving far more attention and a better initial reception.
What games do you think are hidden gems on the PS3? Let us know in the comments!
Disclosure: Some links in this article may be affiliate links, which means we may earn a small commission if you make a purchase after clicking on them. This is at no additional cost to you and helps support Rice Digital!
Latest posts by Lilia Hellal
(see all)