3 smart educational visual novels designed to teach you
I'm sure you've heard of Tokyo Colorful Days and Go! Go! Nippon! -My First Trip to Japan-, two well-known visual novels where we follow two lovely ladies into districts of Japan, learning locations and Japanese phrases while falling in love. And what did that teach us? A lot I'm sure, but not enough! So let's dive into 3 more unconventional educational visual novels that set out to teach us gamers a thing or two.
Burn Your Fat With Me!
In my early days of otome mobile gaming I stumbled upon this hidden gem. It certainly did the job at bringing flashbacks to Girlish Love Revolution on the DS, that's for sure. We play as a chubby manga artist whose mother forces to audition for a prestigious theater academy. There we meet Kei who sets out to get us into shape by exercising with him every day.
By accomplishing basic fitness goals, the first example being fifty sit ups in ninety seconds, you're awarded with moevation points to advance the story. The game has you place the mobile on your knees as you perform the sit ups with it actually working very nicely as it is required you do the necessary amount in real life. The game is episodic shown in visual novel segments while the training mode awards you with the points to advance the events. Not only are the points a pun but the game has a tendency to make each event title just as witty, with 99 problems (but a calorie ain't one) being my favourite example.
With writing the best of the three games I've listed, Burn Your Fat With Me! is surprisingly easy to get into and actually increases how often you might decide to do a bit of cardio. And it's not just me, considering the game did exceptionally well in Japan (Nensho! has over 100,000 downloads) that it even came over here and more recently for Chinese players. For the females, I do warn you of the guy's way of speaking however, since it is very offensive and demeaning. It can be very off putting and cruel compared to the male intended audience where the female trainers are much nicer in the bishoujo version. I felt it is worth mentioning the difference. Both versions also include push-ups and squats but only if purchased.
Check out the game page for it here or the bishoujo version here, both for Android and iOS for free.
Gochi-Show! -How To Learn Japanese Cooking Game-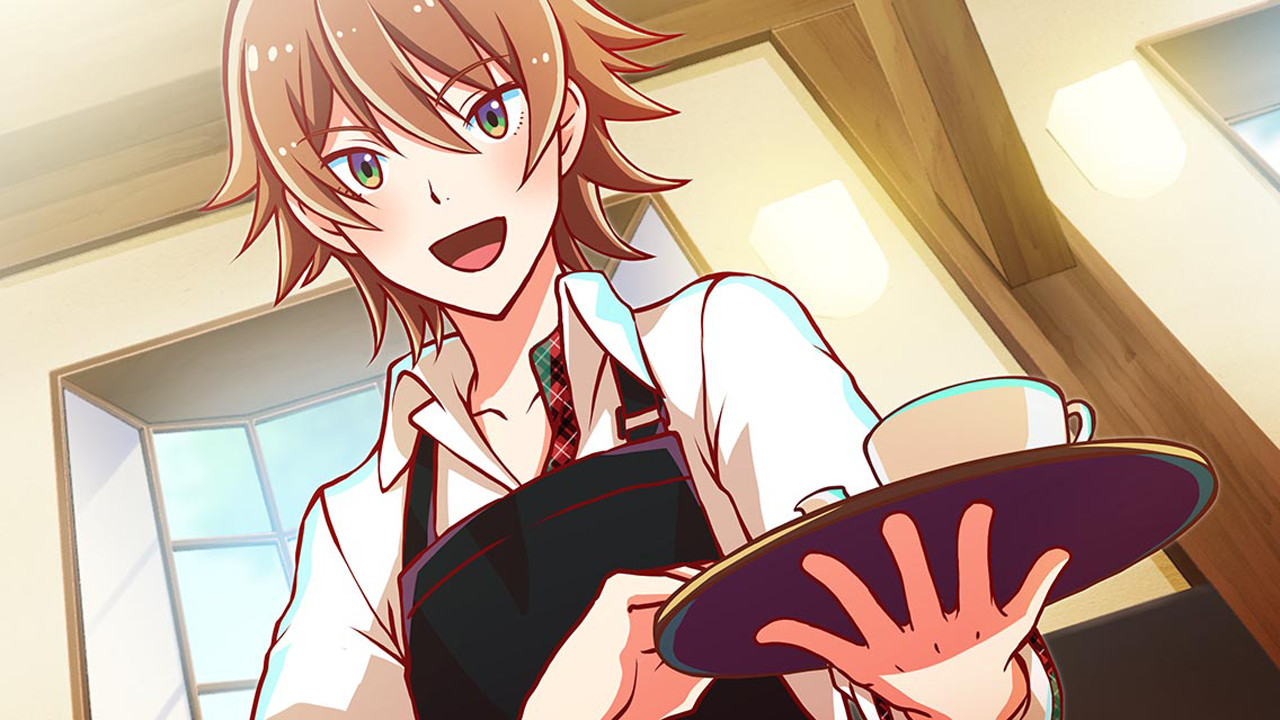 Now that I'm a full fledged otome enthusiast, I haven't played a cooking mama title in a while, so stumbling on this initially for mobile devices was a pleasure. Gochi-Show! is meant to be played while cooking, showing informative recipe instructions, step by step guides, and an attractive helping hand as support, encouragement and the receiver of occasional flirting here and there. These characters even have a story of their own while you learn and carry out new recipes.
As a cooking game created for beginners, the UI is clean, colorful and simple to navigate and use. The recipes prove to be delicious, and while it may be difficult to locate certain items locally depending on your location, the more readily available ones are just as worthwhile to try. There is also the indication of how much of a challenge a dish is, so for those who are just as inexperienced as myself in cooking, it's a quick, informative pointer for us to take note of.
The story follows four sections; introduction, Western-themed, Japanese cuisine, and Chinese cuisine. As my only cons to the title, you need points to unlock more recipes and progress the story, which can take a while to accumulate. It also does hold a few typos here and there, but the wonderful Japanese VA's will most certainly grab your attention to forget about them. And just like the company's Burn Your Fat With Me, a female Gochi Show is available too if you'd rather be taught by an attractive young lady.
Gochi-Show! is available on Steam for £3.99 for the bishoujo version and otome version.
Love Language Japanese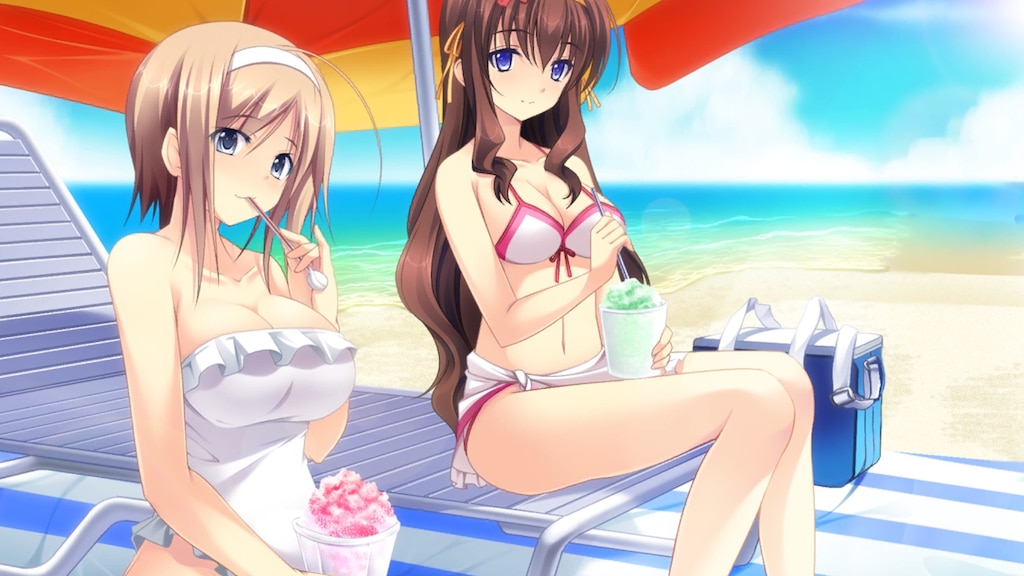 When Japanese Coach isn't enough on the DS try Love Language Japanese! If you're just starting up on your Japanese learning that is. You find yourself in Koto Gakuen, the most prestigious school for young foreign students. Your luck doesn't end there, as you are mistakenly put into the girls' dorm. A true harem dream!
As the very first visual novel with its other gameplay mechanics being E-learning, the game plays over 90 days, with learning segments, free time and tests across the in-game time limit. Each day has a lesson in the morning, after lesson activities, after school activities and end of day activities. At the end of each week, you must complete an exam and pass over 50% to continue the story. The lessons are bite sized, only lasting a minute until you choose your answer and become increasingly more difficult to solve within the countdown. These will even include filling in the blanks to form a sentence, so revise as much as possible the further you get into the title.
As well as revising in your free time it's also worth spending time with your love interests. Its developers have not only paid attention in effectively implementing the E-learning but also its dating mechanics. As with every other bishoujo visual novel the ladies have their own hardships and characters arcs if you consistently spend time with the same lady. I also can't help but notice that the romance-able options are mostly older women for a lovely, inclusive change! You truly feel rewarded for you paying attention in your lessons when those sexy CG's appear, huh?
You can buy the game on Steam for £15.49.
Looking for more visual novels? Here are out favourite mystery visual novels!
Disclosure: Some links in this article may be affiliate links, which means we may earn a small commission if you make a purchase after clicking on them. This is at no additional cost to you and helps support Rice Digital!
Latest posts by Lilia Hellal
(see all)