5 horror visual novels to make every day Halloween
Who doesn't love the spooky festive of Halloween? Halloween would be a constant event if I had things my way, and since I imagine I can't do this any time soon, I'll bring the topic of horror outside of October instead, with 5 horror visual novels! I've said it before, I'll say it again; we all know and can expect certain, more popular selections to be chosen for our top lists, so as far as the all important honourable mentions go, Umineko, Higurashi and Zero Escape were considered for the list but scrapped to make way for lesser known entries.
Here we suggest five horror themed visual novels you may have yet to try for your viewing pleasure, but be prepared for the worst with a few of these. They do have a tendency to get right under your skin.
Spirit Hunter: NG
Spirit Hunter: NG is the sequel to Death Mark, a trilogy of games with the upcoming third game yet to release. Death Mark had previously left a very positive mark on initial release as a strong start to the trilogy, with NG following in hot pursuit behind it. Despite my preference of the overall story being better in Death Mark (and don't get me started on our initially intolerable protagonist in NG who thankfully does shift in personality depending on your responses to characters!), the sequel brings so much more to the table to make it truly stand out from other horror game experiences.
The "Survival Escape" and "Crisis Choice" systems require a selection of only one correct choice to be made, and a timer to indicate immediate death if the right selection is not made in time. Not only are these sometimes tricky to determine the right solution, but they provide a challenging experience and add another layer of tension on top of its eerie and atmospheric visual novel segments. NG reminds me of Fatal Frame with its focus on tackling the malicious spirits through discovering clues about their origins and past, with some of the most haunting and depressing backstories any horror fanatics will thoroughly enjoy reading about. But what I would argue are NG's best merits are its (dis)tasteful art and consequences in your choices.
I say (dis)tasteful due to many images in the game being absolutely grotesque, even with the few censored CG's on console systems still not holding back in its deeply disturbing material and illustrations of both the living and the dead. And when it comes to consequences, I have never experienced such a game where no one is truly safe, making your choices even more important through your journey. You'll have to have your wits with yo at all times when going into this one.
Spirit Hunter: NG is available on Switch, PS4 and Steam.
Song of Saya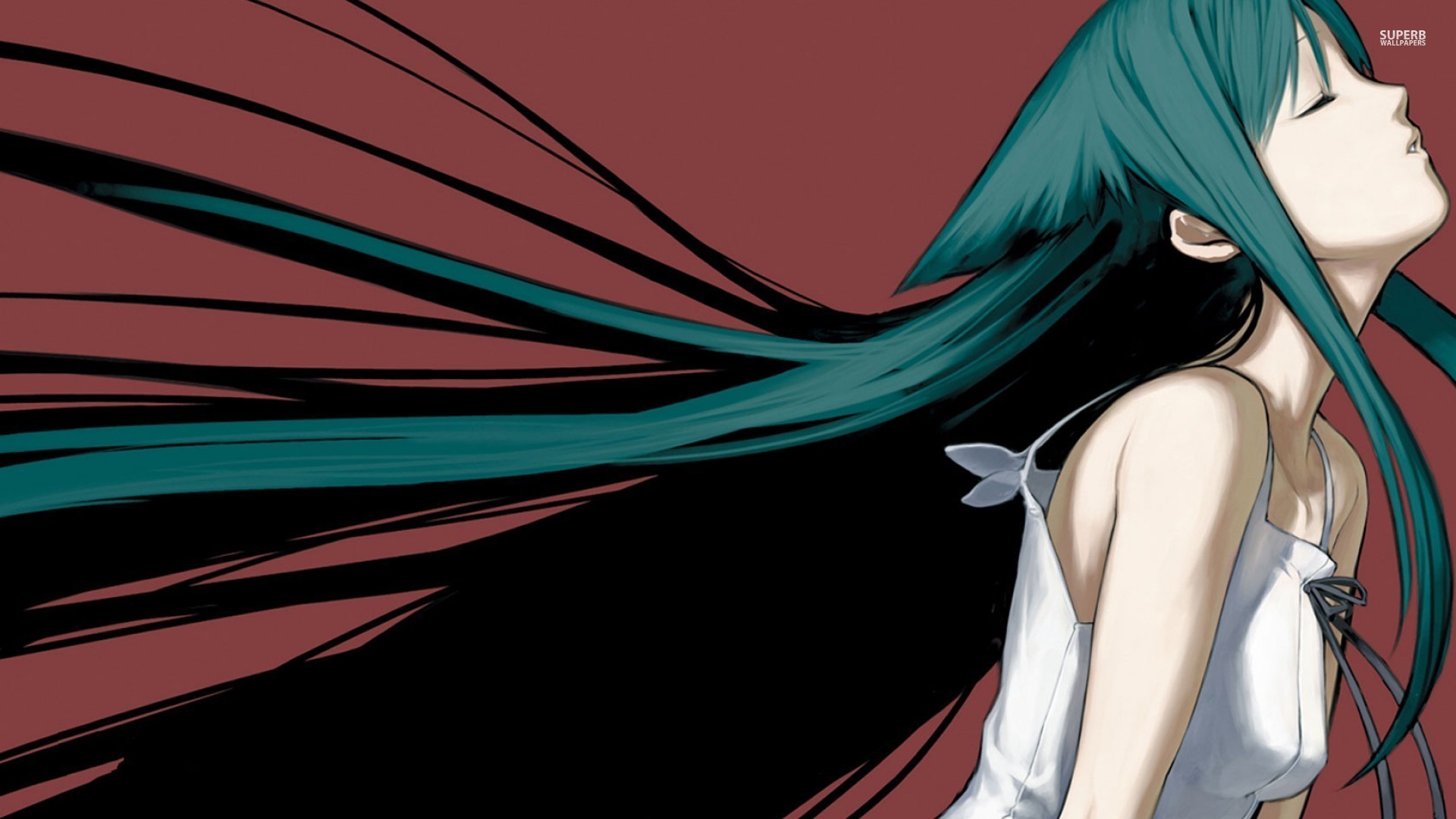 Song of Saya is my favourite visual novel ever. The game is relentless in making you feel uncomfortable, depressed and permanently keeping you on the edge of your seat with eyes locked onto its horrific events even when you really want to look away. It holds nothing back, with a story concerning a lonely, helpless player character finding comfort and stabilisation in our titular loli love interest after his world becomes corrupted after a car accident, leaving him to perceive his surroundings and people as fleshy and putrid smelling deformities. From there, it get only weirder and crazier, with an unpredictable plot and an intense finale.
From my one experience of the game, every tragic event one after the other is solidified in my memory, especially so with the many side characters. This is specifically with Fuminori's friends who have no idea of the state he is in and therefor suffer the consequences of merely befriending him before the game's tragic events. This makes for such brutal and unforgiving moments with each and every one of them, creating a feeling of overwhelming sympathy towards the supporting cast, the strongest I have personally ever felt towards such minor characters. Song of Saya is a masterpiece of horror gaming. If you're already familiar with Puella Magi Madoka Magica and Psycho Pass and you have yet to experience what I deem as Gen Urobuchi's best work (scenario writers of both anime), play this right now.
Song of Saya is available on Steam, cencored.
The Letter
On release, The Letter received a vast amount of attention and praise, notably from wide reaching platforms such as YouTube with many Let's Plays being uploaded shortly after its release. I got to this game late, so for anyone else who made the same mistake, I cannot recommend this enough before you put off experiencing this any longer. Who remembers the infamous 2011 webtoon Bongcheon-Dong Ghost? I feel I can draw parallels from this iconic web piece to The Letter's unique presentation with their very effective jump scares. Do not be put off by the usage of this term, as these well-done shots are few and far between one another, and used at only the most appropriate of times, feeling well deserved after the effective build-up of each nail biting scene.
There are a lot of choices and endings to be made with this title, with a story told through its 6 different main characters, and where each chapter may end with the character presenting their point of the view on the events dead if you're not careful enough with your choices. This also involves a friendship scale between its characters, where certain match ups with the cast will end with different endings and branches. This game could take up to 50 hours to fully complete, but it's a mysterious thrill ride all the way to the end where you'll lose all sense of time.
The Letter is available on Steam and mobile devices.
Tokyo Dark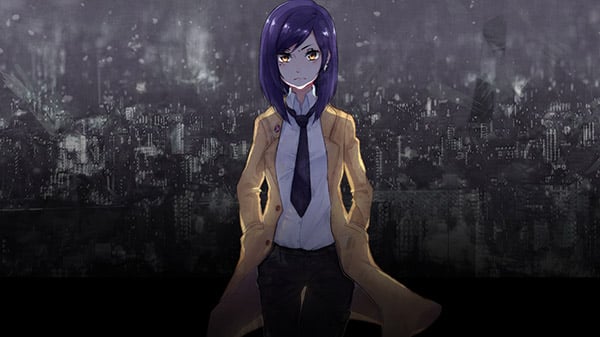 Tokyo Dark is a stylish, unique visual novel that implements point and click mechanics in its mystery filled plot. Not only is this notable, but its animation is by studio Graphinica, best known for the anime adaption of Juni Taisen: Zodiac War (a flashy battle royale series that cheekily criticises the genre; add it to your watch list right now!). We play as detective Ito, whose partner has gone missing within the dark depths of Tokyo – sums up the title quite nicely.
Its S.P.I.N (Sanity, Professionalism, Investigation, Neurosis) system reminds me of throwbacks such as Eternal Darkness: Sanity's Requiem on the Gamecube, where the choices made and actions taken changes the state of the player character's mentality. This is what will progress the story and routes, as certain actions will become available to you when only certain choices are made.
The game is actually a surprise publication by Square Enix, and developed by Cherrymochi, who I hope to see more from in the future. Despite its mixed reception, Tokyo Dark has tried something new, and albeit short (up to 8 hours to finish its 11 endings), it was a gripping tale from start to finish, and a commendable visual novel I won't be forgetting about anytime soon.
Tokyo Dark is available on Steam, Switch and PS4.
Sweetest Monster
If you're looking for something short and sweet (hah), look no further than Sweetest Monster. You may have already heard of its creator, Ebi-hime, as we've previously covered with their recent release of the cute and fluffy Strawberry Vinegar for the Switch, and the just as cute but explicitly tasteful Blackberry Honey. Such titles may be expected from Ebi-hime's name, but what makes Sweetest Monster stand out effortlessly is its unexpectedly darker material unlike the majority of Ebi-hime's works.
In a twist which is actually eerily similar to one of my favourite Korean movies (which will go unnamed to avoid spoilers), Sweetest Monster is set up to be just as harmless and adorable as Ebi-hime's usual fluffy and cute creations, but when I say they do a complete 180 on expectations, they do this with the most shocking result. Here's to more from Ebi-hime in the same realm of excellence as this one!
Sweetest Monster is available on Steam.
Which other horror visual novels do you enjoy feeling petrified from? Leave your picks in the comments below!
Disclosure: Some links in this article may be affiliate links, which means we may earn a small commission if you make a purchase after clicking on them. This is at no additional cost to you and helps support Rice Digital!
Latest posts by Lilia Hellal
(see all)