10 wholesome video games to keep your happy meter full
In the past I covered 5 chilled games to relax to. Evidently that wasn't quite enough, as 2021 has already been a turbulent time for many people. So here I am once more, this time recommending you a whopping 10 more wholesome titles to keep your mind occupied, refill your happy meter and warm up your heart.
One night, hot springs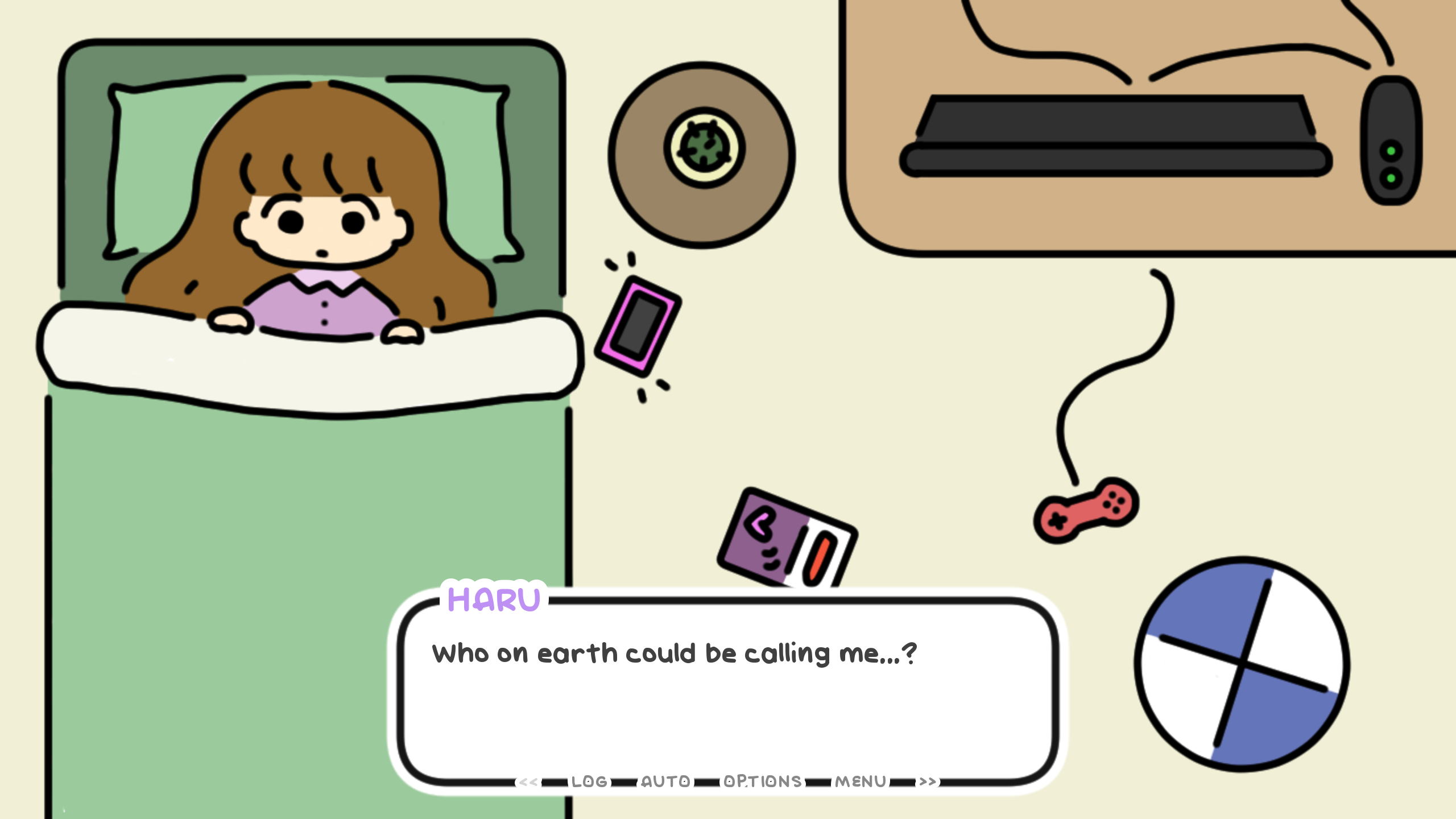 One night, hot springs is a very sweet and wholesome indie gem — and entirely free as an added bonus. We spend the day in the shoes of Haru during one night at a hot springs after being invited out by an old friend. Haru is transgender and suffers from anxiety in being in public bathrooms, so the game can be both informative and relatable depending on your own personal circumstances — not just in terms of much-needed LGBTQ+ representation in video games, but also for those who suffer with social anxiety.
It's a very short title at only half an hour to obtain all its endings, but there's a very positive and sweet true ending to see. As a heartfelt little title it will put a massive grin on your face as you watch Haru overcome her obstacles, and it'll improve your own mood for the better as you follow along with her journey.
Get One night, hot springs on Steam.
Little Dragons Café
A great, wholesome game that is obtainable for less than a tenner physically these days, Little Dragons Café will keep you preoccupied for hours for its small asking price. There is little sense of urgency in its main mission of saving your mother since you have a café to maintain, mountains of food to make and a dragon to raise. The game is rather slow paced as you can only do a designated amount of chores in a day and world exploring is not immediately accessible, but it ushers you into a wonderfully vibrant world with plenty to enjoy, from its quirky characters you serve your delicious meals to, to the gorgeous watercolour art style and landscapes — and even a rhythm game section when preparing and cooking food to serve in your cosy little café.
Considering Little Dragons Café is the brainchild of Yasuhiro Wada, the original creator of the Harvest Moon/Story of Seasons series, that should give you a good idea of how worthwhile this pleasantly adorable and peaceful game is.
Get Little Dragons Café on the Switch, PS4 or Steam.
Calico
The newest wholesome title on the list but already proving to be highly addictive, Calico may feel a little rough around the edges due to the small development team at Peachy Keen Games and extremely distinctive yet refreshing art style and presentation. But in many ways, this side of things only adds to its charms.
The whole point of the game is to rebuild a town's cat café by filling it up with adorable animals, cute furniture and mouth-watering food. Its developers aimed to create a highly laid-back and adorable game; its basic yet fantastical world is easy to traverse and has no urgent tasks to attend to, so you can take your time in admiring its warm and welcoming world.
Calico has an inclusive character creator and is filled with adorable animals for you to interact with, whether they be listening to your commands or greeting and playing with customers. On the side, you have cooking to tend to in the café, and you can even make magic potions to enlarge your animal comrades to explore your surroundings on four cute paws — since walking is much less fun compared to riding a big cat!
Get Calico on Switch or Steam.
Kind Words
After dedicating an entire article's worth to gushing about how simply splendid and wholesome Kind Words is, I am giving it a second mention due to how suitable it is for this list.
Kind Words tasks its players with being open about their thoughts, feelings and worries and sending them out into the world so other fellow players can anonymously respond to them. Providing anything from uplifting words to helpful advice through simple reminders of why life is worthwhile, this title alone is what online gaming needed in recent years. Designer Ziba Scott has provided a safe space on the Internet, and an appreciable feeling of being heard — as well as the opportunity to be a source of help and encouragement to fellow gamers when times get tough for them.
In the current climate, this sort of experience is truly worth cherishing and holding onto.
Get Kind Words on Steam.
Little Witch Nobeta
This may be an Early Access pick, but have you seen the titular Nobeta? That's the definition of wholesome all wrapped up into one adorably titchy sorcerer! (Just don't look her up on the boorus – Ed.)
It may seem peculiar for a "Souls-like" to appear on this list due to its challenge factor, but give it a chance for the sake of wholesomeness. Every enemy has patterns to spot that will reveal their weaknesses, and you'll need timely dodges to keep the sweet Nobeta safe and secure a victory. With surprisingly cute bosses, a friendly black cat companion and the most adorable "exhausted" animation to exist within any video game, this one is sure to fill up your heart — be it due to rage or cuteness overload, or some confusing combination thereof.
Get Little Witch Nobeta on Steam.
Solo: Islands of the Heart
There's a lot of love that has been put into Solo, a wholesome game centred on love… and deserving of love. With only 49 reviews as of right now on its Steam page, its Metacritic score and numerous award nominations show how much this one deserves far more attention.
Designed to be as personal as possible and provide a reflective experience on how each player views and processes what love means to them, Solo not only provides a stunning Wind Waker-style world to step into, but also has a poignant message to tell. It can get pretty deep depending on how you answer its thought-provoking and very real questions, but as long as you're prepared Solo can change your own perception and appreciation of what you currently think about the concept of love.
And when it does get heavy, there are plenty of side activities you can do when taking breaks from puzzle solving and island travelling, from playing your guitar to feeding each island's animals.
Florence
Florence is yet another title centred around wholesome love, but this time one that rightly saw a lot of attention and positive reception. It's visually stunning, with consistently adorable art throughout the visual novel-style story. And while a short game, spanning a mere half an hour, it captures the beauty and emotionally powerful journey of a first love.
We join the eponymous Florence at the age of 25, where her current life has started to feel stagnant and stale. We experience snippets of her life when she meets a character named Krish, and witness how this meeting and their blossoming relationship rekindles Florence's drive and passion for life despite the many ups and downs any and all relationships run into. It's surprisingly deep and emotionally driven considering the short run time, but in the end, its sweet and hopeful message is unforgettably poignant and refreshingly realistic.
Get Florence on Switch, Android, iOS and Steam.
Slime Rancher
Slime Rancher is once again another title where, you guessed it, animals are involved! Or at least slime creatures.
This colourful, engaging and wholesome sandbox experience offers hours upon hours of content. Despite how casual it might seem, it encourages exploration with plenty of secrets and loot to discover, and even if you don't want to trek a long way out, you've still got crops to tend to, money to obtain, gadgets and resources to craft — and, of course, slime after slime to add to your thriving ranch.
It's suitable for all ages and it's worryingly easy to feel completely at home in your adorable ranch and end up coming back to every single day. You won't be putting this one down any time soon.
Get Slime Rancher on PS4, Xbox One and Steam.
Haven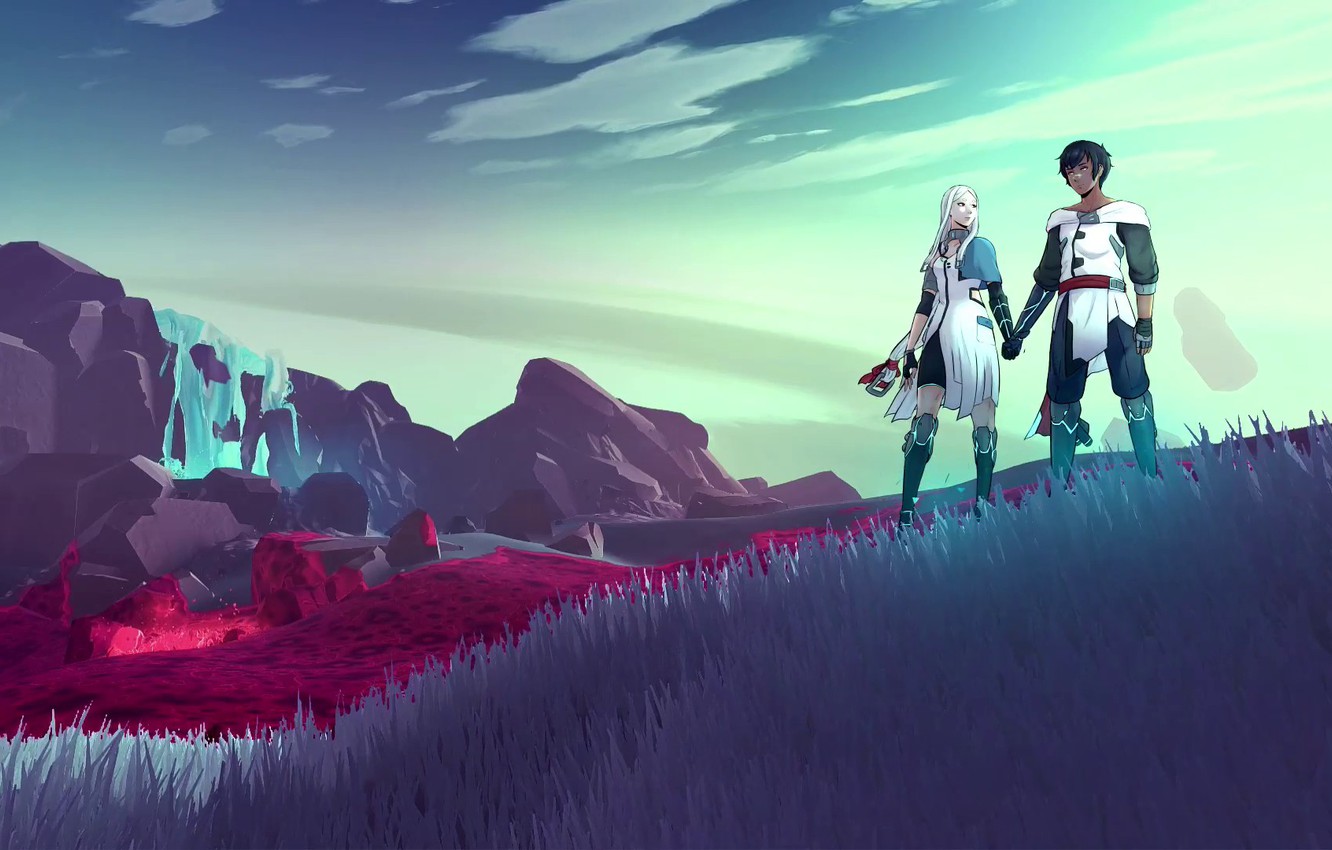 From the creators of the flashy, combat-heavy Furi, Haven is its polar opposite with a wholesome narrative driven story centred around an established couple escaping to a new planet to be together — a concept I've always wanted to see in gaming.
Since we join them in the middle of their romantic relationship, their backstory and secrets are a delight to see revealed, and their dialogue together is wonderfully done with multiple choices affecting their relationship score. It makes for a more complex system than relationship-building mechanics in many other games, and is instead brilliantly realistic, creating a romantic story worth being emotionally invested in, and making the pair individually and separately loveable as joint main characters.
Outside of the character focus, gliding across the alien world is a thrilling and a sight to behold with gorgeous visuals — and the option to pet friendly creatures along the way is always a bonus! (Spotting a pattern here, Lils – Ed.)
Get Haven on Xbox One, PS5 and Steam. PS4 and Switch releases are planned for later this year.
Love Esquire
As a wholesome romantic comedy visual novel with old-school turn based combat, Love Esquire was a highly anticipated release for me back in 2019 — now here I am recommending it!
Raising stats is already important in most RPGs, but here it also affects your potential matchmaking with the lovely single ladies of the title — because your one and only goal as a squire about to be sent off to war is to find a bride before your potential demise.
While the game has a few naughty and cheeky moments here and there when you finally impress your chosen beauty, it's actually got a lot of heart, with its layered love interests each having their own goals and backstories revealed when growing closer to them. In fact, even the player character has his own engaging character arc. It's very much a slow burner as its relationship building feels natural and not at all rushed; this gives us plenty of time to develop our own feelings towards the wonderful cast. Multiple play-throughs are a must — and a joy to do — in order to experience each relationship and ending.
Get Love Esquire on Steam.
Disclosure: Some links in this article may be affiliate links, which means we may earn a small commission if you make a purchase after clicking on them. This is at no additional cost to you and helps support Rice Digital!
Latest posts by Lilia Hellal
(see all)